"Avertissement"
bronze, fonte Chapon, H=25, L= 45, P= 21cm

La matriarche se fâche, montre ses défenses,
agite ses oreilles et tape du pied.
C'est le dernier avertissement avant la charge.
Elle doit protéger les petits contre les intrus...




"Warning"
The old female gets angry, shows its defences,
agitates the ears and taps the foot.
It is the final warning before the load.
She had to protect elephant calf against
the interlopers...




Récompenses:

- Prix du Conseil Général de l'Essonne

à l'ADAC (2003)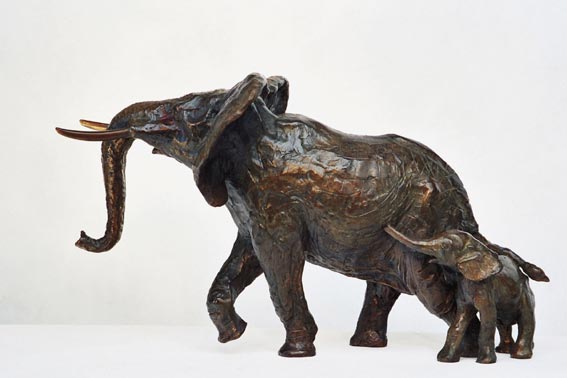 A la demande de nombreux amateurs et afin d'éviter des déceptions, voici un état des disponibilités à partir des 4 derniers exemplaires restants.
At the request of numerous amateurs and to avoid disappointment here is a state of availability from the 4 exemplary last.


Availability