" Rajah"


bronze, fondeur Chapon


longueur: 30cm
...Dans la tièdeur de la journée, à l'ombre des grands arbres, le seigneur des lieux se repose.
Il capte les odeurs et écoute les bruissements de la jungle

.





" Rajah"
... In the warmth of the day, under the shade of big trees, the lord of places has a rest.
He picks up smells and listens to the whisper of the jungle.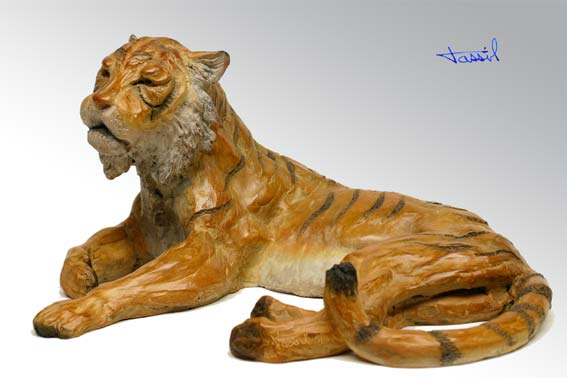 Rajah N° 6/8